Stop Worrying About Where Your Next Lead Will Come From With
High-Converting Google Ad Campaigns
At Constant Clicks, we're not looking to impress you with bloated reports or vanity metrics. We care about one thing and one thing only – generating revenue with cost-effective and impactful Google Ads campaigns so you have more money in your pocket. 
*Only takes 30 minutes of your time *Worth $500 
Years of Digital Marketing Experience
Google Ads Industries Worked With
In Sales Generated (and Counting)
When the Results Don't Come,

It's Easy to Convince Yourself That Google Ads "Just Don't Work"
If you're committed to growing your business, odds are you've thought about Google Ads already. But every dollar spent on Google Ads can feel like money down the drain when you're not seeing the return on investment you'd like.
The truth is, there's nothing stopping you from falling back on what you know. Word of mouth. Referrals. Hoping your marketing efforts generate results. But if you're serious about growing your business, no marketing strategy can deliver results the way Google can.
You want to attract more qualified leads, make your marketing dollars work for you and generate the highest ROI possible…
So if you're considering spending money on Google ads to help grow your business, you better spend it in the right place…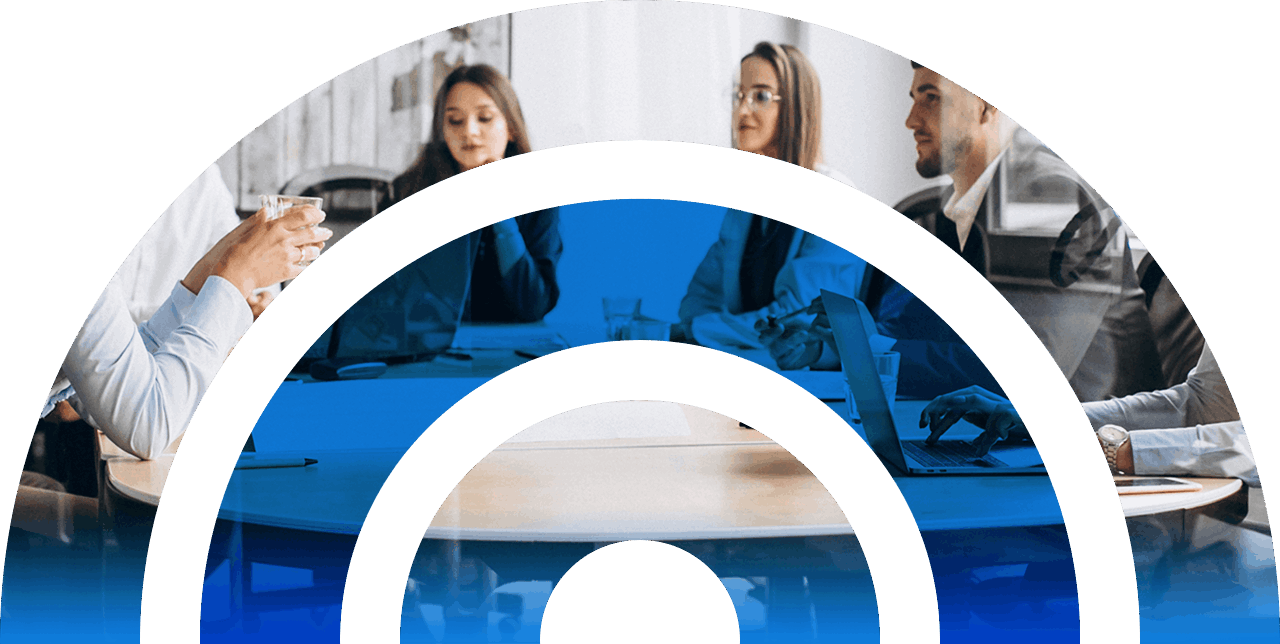 Are You Sick of Seeing
Your Competition Ranking Above You on Google?
Chances you've seen (and clicked on) a Google Ad before – and so have your potential customers.
Google Ads have an average 8:1 return on investment… but there's a catch.
Taking $8 out for every $1 you've put in depends on who you trust to manage your ad campaigns.
Whether you've tried to set up an ad campaign yourself or handed control to a marketing agency,
the following Google Ads nightmares can sound painfully familiar.
Do any of the following
sound familiar to you?
Helping clients wake up from their Google Ads nightmares is what we do everyday.
Now, it's your turn…
Introducing

Constant Clicks…
The Google Ads Agency With $765.3 Million in Client Revenue
There are three certainties in life.
Death, taxes and dodgy marketing agencies.
Maybe you've paid for 6 or 12 months of SEO without seeing results. You might be getting low-quality Google Ads leads that eat up your time and drain your soul. Or, you might have been promised the world (and then some) by a fast-talking account manager who becomes impossible to get in touch with once you've signed up for a lock-in contract.
Whether you're new to digital marketing or you've worked with an agency before, we can help.
At Constant Clicks, we target high-intent traffic and commercial keywords that attract quality leads holding handfuls of cash.
*Only takes 30 minutes of your time *Worth $500
Check out Some of the
Results We've Achieved for Our Clients
Impressions. Clicks. Cost-Per-Lead. Quality Score. CTR.
Let's be honest, these metrics are nice, but they're not what keep you up at night. At Constant Clicks, we care more about maximising the TWO indicators you actually care about.
Return on Investment and Long-Term Scalability.
By leveraging a combination of keywords, location targeting, devices, time-of-day targeting, and 100's of other data points, we maximise your results. That's how you can step back from endless numbers and reports and focus on running your business with the confidence that comes from a high-performing Google Ads campaign.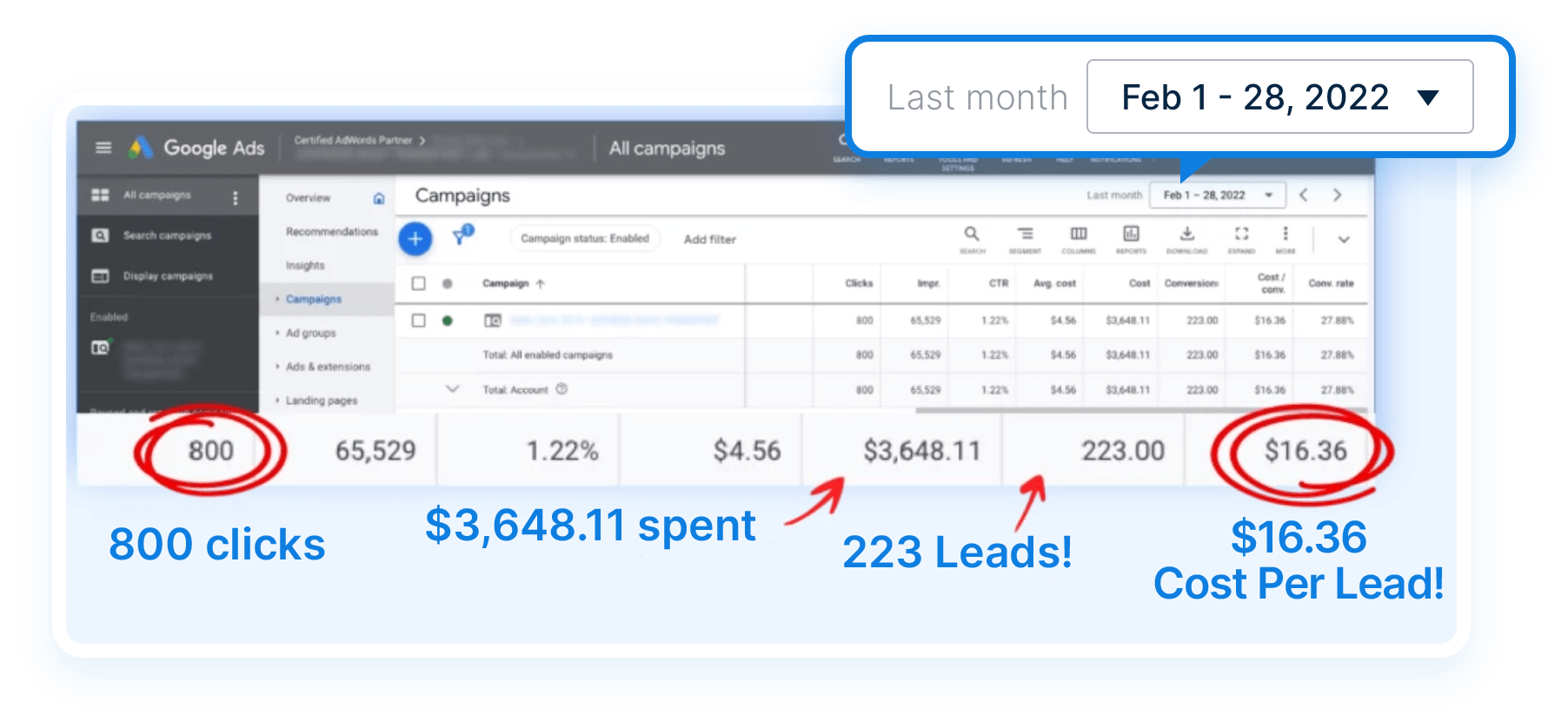 This local business generated 223 leads at $16.36 per lead…
This local business generated 1,712 leads at just $10.98 per lead
This ecommerce business earned a return on ad spend of $19.18 for every $1
This local business generated 100+ leads at $29.45 cost per lead
*Only takes 30 minutes of your time
*Zero obligation. Serious money making potential
*Claim a FREE Free Strategy Call Worth $500
Constant Clicks is your Google Ads Secret Weapon That Saves You Time & Makes You More Money
At Constant Clicks, every strategy is different. You won't be treated like client A, B or C or pushed into a cookie-cutter package that doesn't address your goals. During our initial strategy sessions, we'll run through a list of options and possible outcomes so you can make an informed decision, including (but not limited to):
Our account managers are real people (just like you) so you'll always have a fully customised Google Ads campaign planned and presented according to your goals and objectives.
Running Google Ads on your own is like gambling at the casino. With Constant Clicks, you can start investing. No matter what you spend, we'll help you drive positive return on investment.
What's the difference between hiring a specialist and you trying to wing it on your own?
| | Constant Clicks | DIY Google Ads Campaign |
| --- | --- | --- |
| Certified Google Ads Specialist (14+ years experience) | | |
| Google Accredited Partner | | |
| High-Converting Ad Copy | | |
| Advanced Bid Management | | |
| Advanced Ad Scheduling | | |
| Campaign Conversion Tracking | | |
| Weekly Campaign Optimisation | | |
| Remarketing Campaigns | | |
| Competitor Analysis | | |
| Click Fraud Protection | | |
*Only takes 30 minutes of your time
*Zero obligation. Serious money making potential
*Claim a FREE Free Strategy Call Worth $500
Get a FREE Google Ads Audit to discover the real reasons your campaign is bleeding money!
The digital marketing world is full of empty promises and buzzwords that make it hard to know who to trust with your time and money. When it comes to growing your business, your peace of mind is priceless. That's why we don't charge you for it.
Stop guessing and find out exactly what is costing you money instead of making it with a FREE Google Ads audit. We'll show you:
*Only takes 30 minutes of your time
*Worth $500 
Why Profitable Businesses Use

Google Ads for consistent and predictable lead generation
Chances are you know that Google Ads can drive serious traffic, clicks and conversions. More than a way to put more leads in your inbox, here are some of the reasons why Australia's leading companies use Google Ads: 
We're the Real Deal (Ask Our Clients)
Here's What Sets Us Apart

From Other Digital Marketing Agencies
100% On Shore &
100% Hands On
Every member of our team is based right here, in Australia. With our 100% hands-on approach to campaign management, we never set and forget or use third-party software. Generalists can set up out-of-the-box campaigns, but only specialists (like us) can turn 100's of data points into a highly targeted and high converting campaign that drives ROI.
Every Account Manager Has
10+ Years of Experience
Your account manager will have a minimum of 10 years working with Google Ads in your industry (you won't find interns here). Every member of our Google Ads team is Certified and regularly resits their exams to ensure we're not just a Google Partner agency by name - but a team that can drive success time after time.
Agile, Selective and
Focused On You
Unlike churn and burn marketing agencies who see every client as a dollar sign, we don't work with everyone and take the time to get to know you, your business and the people behind the scenes. As an agile team, our account managers develop strong relationships with their capped number of clients so we can dedicate 100% of our focus to you.
Zero Lock-In Contracts
We don't work with you unless we're 100% confident of driving ROI. And when you're ready to get started on a Google Ads campaign, we'll never ask you to sign a lock-in contract. With a focus on revenue over rankings we work hard as your partner and our long-term clients stay with us because of the results we provide, not the fine print in our contracts.
Real Results

Without the Hype
We never imagined that engaging Constant Clicks would have such a significant impact on our business!

In 2014 we had 5 painters and 2 work vans. Fast forward to 2022 and now we have 25 painters and 7 work vans. Our revenue has almost quadrupled, going from $529,000 to over $2.1 million.
Constant Clicks has increased our turnover and cemented Smith Criminal Law as the premier criminal law firm on the Sunshine Coast. Before we started with Constant Clicks, we didn't have a strong digital presence. We had a website but we were not using it to its full potential. Like many in our industry, we were heavily reliant on word-of-mouth referrals.

I would highly recommend Constant Clicks to anyone who is looking to grow their business. Since engaging Constant Clicks our business has seen strong and steady growth.

They're the specialists I'm happy to trust, because I know they are always doing everything they can to achieve the best results for our company.
Thanks to Constant Clicks we've become a dominant force in our industry. Just five years ago we were a small business with only 10 trucks, operating locally in Brisbane.

Now, we're servicing the entire east coast of Australia – from Melbourne to Cairns – with a fleet of 96 trucks.

This growth simply wouldn't have been possible without Constant Clicks. The team is super smart and they're always there for you.

We'd tried other companies in the past. They all talked a big talk, but it was Constant Clicks who got the job done.
We had tried two other agencies, but the results were very average. They created leads, but they obviously weren't the right leads because they didn't convert into new customers for us. Often, we didn't have enough work which meant we lost some of our best guys.

After hiring Constant Clicks all that changed. For exactly the same Google Ad spend Constant Clicks generated so many new customers that we couldn't keep up. We actually had to halve our ad spend until we got through the backlog of work!

After 6 months we invested in another truck, a new chipper and put on a second crew to support the massive increase in business that Constant Clicks created.
Download Your Copy of the
'Google Ads Cheat Sheet'

to Skyrocket Your Sales
Get your hand on the exact Google Ads Cheat Sheet that our strategists use to double, triple even 10X our clients' businesses.
Follow this proven 20-step formula to cut wasted ad spend, attract high-converting traffic and skyrocket your sales. Download your copy now before your competition gets their hands on it!
Your Customers and Competition Are on
Google Right Now.
Keep on struggling to generate quality leads
(if you manage to generate leads at all).
Pour your time and money into Google Ads campaigns that don't generate ROI. Spin your wheels while your competition takes the top spot on Google and enjoys the bump in traffic and customers you desperately want (it's a nightmare scenario, but we're not far off there, are we?). 
Book a free strategy session
with a Constant Clicks Google Ads specialist. Learn how to increase your ad rankings, discover how to target keywords that bring in 'ready to buy or book' customers, and make more money with Google Ads that demand to be clicked on. Finally feel confident that you're using Google Ads the way they're meant to be used without worrying about wasting your marketing dollars. 
Google Is the Most Popular Lead Generation Platform in the World. Are You Ready to Unlock Its Full Potential?
Enjoy more leads, more sales and more revenue with custom Google Ads campaigns tailored to your business. If you're frustrated with the performance of your current marketing strategies and looking to make Google Ads work for you, get in touch to find out how. 
*Only takes 30 minutes of your time
*Zero obligation. Serious money making potential
*Claim a FREE Free Strategy Call Worth $500