One common mistake most marketers commit in their marketing strategies is limiting their ideas to social media and website creation. Undeniably, these two factors are also beneficial. However, digital marketing is incomplete without an SEO strategy that gives a higher rank on Google Maps.
There are several ways to increase ranking on Google Maps in 2021, but not all of them are safe for local business rankings. This article has gathered some up-to-date ways to help those who seek a higher rank on Google Maps.
1. Claim your Google My Business Page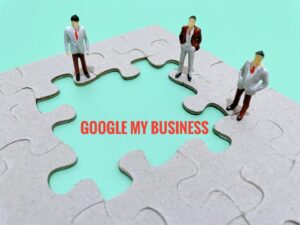 If you want to unlock multiple features to increase your listing on Google Maps, you need to verify your Google My Business listing. If you have not verified it yet, there can be limitations of features, which affects the opportunities of your website to grow.
For beginners, visit this page on your desktop and add your business to Google Maps. Creating a Google My Business account is free, and once done, there will be more options to add details and information that improve your Google Maps SEO.
2. Provide information for your Google My Business listing
Adding information to your Google My Business listing is not as easy as filling up an ordinary form. Therefore, it would be best to consider important things to improve your local SEO and online reach through Google Maps. Some of these things include: Using the same business name and address in other digital platforms (e.g., website and social media accounts), using updated business hours and other information, using a short but catchy business name to attract an audience, and adding keywords to your business description.
3. Build and use niche citations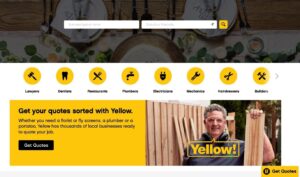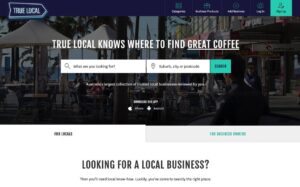 Google uses citations to verify and validate business locations. A citation is defined as data of your NAP which consists of your business name, address, contact information, and website URL. These citations appear in website resources used by search engines to determine the accuracy of your business. Building niche citations makes it easier for businesses to determine targeted leads, thus boosting Google Maps rankings. Some examples of these websites are One Flare and Yellow Pages.
4. Build and use high authority backlinks
Backlinks link one website to another. For search engines like Google, they consider backlinks as a ranking signal. In addition, backlinks play a crucial role in search engine algorithms and the overall growth of marketing channels.
High authority backlinks increase authority in both Google Maps and Google organic search. Their direct contribution to Google Maps ranking is what makes them powerful. Once you have mastered how to build these backlinks, expect your rankings to skyrocket and by then, you will be enjoying more website visits and a wider reach for your business to grow.
5. Hire a Google verified photographer
Google verified photographers are not ordinary photographers. These photographers have undergone intensive Google workshops and training before they earn their badges and reputation. They have access to resources that are exclusive to agencies and other pro photographers. Invest in hiring Google verified photographers because once they come to your physical store to take photographs of your products, Google already considers your business 100% legitimate.
6. Upload images to your Google My Business page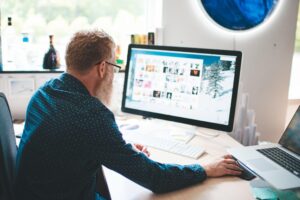 Uploading images to your Google My Business listing is an excellent way to stand out from competitors. This strategy not only works in increasing your business's credibility; it also helps you get more leads and convert those leads into paying customers. In addition, the presence of high-quality images on your listing is helpful for your audience who love to check out how your products or services look before purchasing them.
7. Provide social proof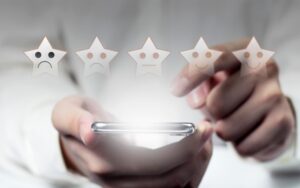 Social proof helps you build trust with strangers visiting your page. Social proof such as business reviews and testimonials play an integral role in providing a good impression to your target audience. Both positive and negative reviews are part of your business, but as much as possible, getting as many positive reviews as you can will make your listing good. Negative reviews may impact your Google My Business SEO.
In addition, make sure to engage with your customers. Be responsive to their reviews, so much more for the negative ones. Addressing issues is the first step to their resolution. People want to know how the person behind the business interacts with their customers.
8. Be active on your website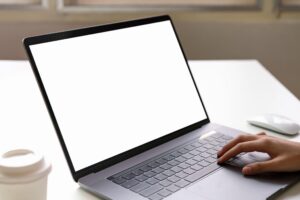 Google My Business page allows you to add your website link as one of the information that verifies the page. You need to be responsive and active in your website and other marketing channels to boost your local SEO. By making this approach, you are providing your customers with a user-friendly experience. You may also embed a Google map on your website for a higher rank on Google Map search.
9. Take photos from the GMB app. (Little known hack!)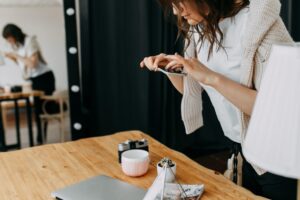 Taking photos from your Google My Business app of the things that showcase your business (e.g., the outside of your building, your staff, etc.) will automatically embed your physical location within each photo. This is the ultimate trust signal that proves to Google you're in fact a legitimate business.
Grow Your Business With Us
Learning a thing or two about the steps mentioned above will take your ranking far from where it used to be. Also, it will keep you updated with the ever-evolving Google ranking algorithm changes to improve your Google Maps ranking. But, more importantly, hiring a digital marketing agency composed of marketing experts can provide you with an exceptional and professional service that you have never heard of from books or other accessible sources.
Constant Clicks Digital Marketing Agency in Brisbane helps business owners and marketing managers maximise Search Engine Optimisation and rank higher in maps.