3 Must-Have SEO Tools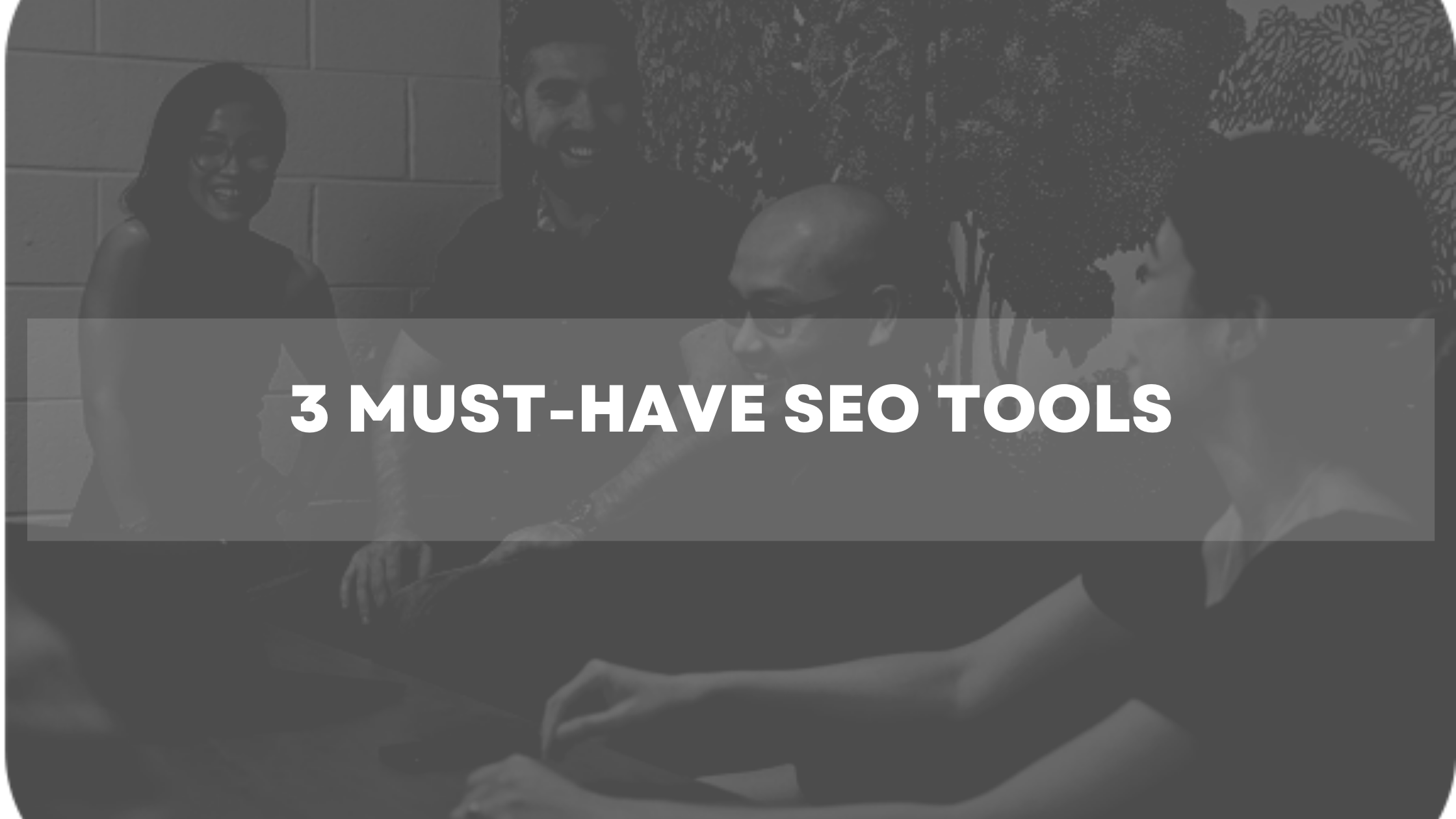 Managing your website's on-page SEO, off-page SEO and technical SEO all at once is a lot of work. 
From managing the title tags on each page to optimising your page's loading time, there has to be a better way to keep all of this in check. 
Thankfully, we invest heavily in tools and software to keep track and manage our SEO projects so we're going to help you skip the guesswork.
Within this article, I've compiled 3 must-have SEO tools that will help you manage your organic campaigns, spy on your competitors, and ultimately grow your business.
Let's get started:
1: Screaming Frog SEO Spider
Screaming Frog SEO Spider is an industry leading website crawler that deep dives into your website to identify technical and on-site SEO improvements.
The features of Screaming Frog range from finding broken links on your website to generating XML sitemaps for Google Search Console. 
Obviously, when you step up to the paid version, they offer a few extra tools such as the ability to link to your Google Analytics and Search Console which will ultimately help automate the process of auditing and optimising your website on an on-going basis. 
Other Notable Features Include:
Analysing Page Titles & Meta Data

Crawl Javascript Websites

Discovering Duplicate Content

Visualise Site Architecture
You can download Screaming Frog for free
here
.
2: Ahrefs
Ahrefs is another industry-leading tool that allows you to audit your website, spy on your competitors, and gain insane insight into keyword research and development. 
This is our
favourite
tool for researching new keywords and checking backlink quality. 
To quickly rattle off a few of their features:
Site Auditor (Similar to Screaming Frog, will audit your website and suggest improvements)

Rank Tracker (Allows you to track your website's rankings) 

Content Explorer (Cool tool that shows you new & fresh content ideas)

Keyword Explorer (Awesome for finding new keywords)

Site Explorer (Great for checking out your site or competitors sites)
Unfortunately, this tool doesn't come free but you can pick up a 7 day trial for $7
here
. 
Thereafter, you can deploy their Lite Plan (which still has some serious power) for only $99/month
here
.
Alternatively, feel free to get in contact and we'll show you how we reverse engineer your competitor's strategies with Ahrefs to hike you to the top of the page!
We find Ahrefs to also be the most accurate in terms of traffic volume. If you've ever wondered how much traffic Google gets, here's a snapshot:
Crazy to think Google has over 10.4 Billion backlinks, right?
And just last month, over +2 million were added! It's like a traffic paradox, because where does Google get all these hits? Their own search engine. 
Just to add, Ahrefs also has some crazy beneficial content which they publish regularly on their blog which is completely free.
They are big believers in content and proudly sell extra courses on their academy page if you're interested in learning more in-depth tactics. 
The third and last, but not least, must-have SEO tool is Google Search Console. 
3: Google Search Console
Google Search Console, previously known as Google Webmaster Tools, is another free tool that links to your Google Analytics and website allowing you to track your sites performance and potential improvements to stay within
Google's Webmaster Guidelines
.
We love this tool because it tells the truth, and nothing but the truth – According to Google 😉
If you need to make mobile usability adjustments, this tool will notify you. As Google states, their Search Console will help your website "Shine".
This tool will also assist in checking your index status and submitting your website's sitemap. If you don't have this setup, get it now
here
. 
Some other benefits include:
HTML Improvements

Structured Data

Website Sitelinks

Manual Actions (Including Penalties)

Crawl Errors

And more…
Here's a snapshot of the performance page:
To conclude, these 3 must-have SEO tools will help you track and optimise your website, measure the success of you and your competitors online, and most importantly, improve your website's rankings to increase sales growth. 
If you ever need any help setting them up or want a sneak peek without paying the monthly fee's just let us know!